Hills District Tennis Association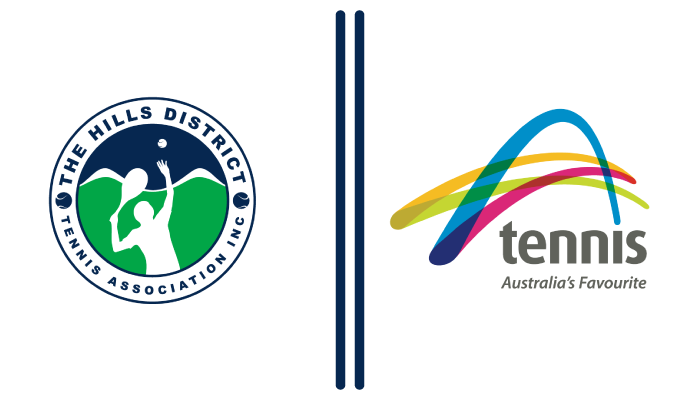 WELCOME TO THE 'CLUB' FOR EVERYONE
THE HILLS DISTRICT TENNIS ASSOCIATION INC
Hills District Tennis Association was formed in 1933 but became an association in its own right in 1977 and was incorporated in 1990. We offer club membership including affiliation and membership with Tennis NSW/Tennis Australia. 
Our staff and club coaches manage two tennis centres at Castle Hill and Dural with over 1,000 tennis players using our facilities each week. Our two centres provide 17 well maintained synthetic grass courts with lighting. Our courts are available for hire night and day, seven days a week.
What we offer
Junior Tennis

Saturday morning junior competition – 2 doubles & 1 singles each
Friday night green ball competition – 1 doubles & 1 singles each
Wednesday night representative squads – focus on fitness, footwork, and matchplay
Wednesday night development squads – focus on developing matchplay, fitness, and footwork fundamentals
Tennis NSW tournaments – range of junior tournaments accessed through www.tennis.com.au/nsw/

Adult Tennis

Tuesday night doubles – 3 sets of doubles
Wednesday night doubles – 3 sets of doubles
Wednesday night representative team training – invitation only
Saturday afternoon singles – 2 sets of singles & super tie-break set if required
MyChoice singles – 2 sets of singles
Thursday morning ladies – 3 sets of doubles (best of 8 games)
Organised social Thursday nights at Dural & Sunday afternoon at Castle Hill
Our History
17th March 1933, the Association began forming at Dural Memorial Hall
1st April 1933, the association's first tennis competition commenced with 10 teams competing to win the Hills District Cup
In 1953, HDTA amalgamated with Hornsby-Killara Association
From 1941-1947, there was no tennis due to World War II
In February 1955, junior tennis first commenced under the guidance of Jeff Inch
In 1967, the Dural courts were officially opened
Frank Niven was the first coach at the Dural Courts and in 1968, he donated the Jeff Inch Memorial Trophy which is presented to the best junior each year
In 1974, Jenny Evans started the Hills Ladies midweek competition
By 1983, around 900 ladies were participating in this competition
In 1978, Tuesday night mixed and Thursday night men's competitions commenced 
In 2003, Neil Smith and Greg Winston introduced the first "open unisex singles" competition which became a successful initiative for the shorter format competitions still offered today
Wednesday night doubles was introduced in 2008 and Tuesday night doubles followed not long after
MyChoice singles was introduced in 2015 using 

Tennis Maximizer™ which was 

developed by former President, John Allen with assistance from Linda Bestford in 2011
Stay updated: Follow us on Instagram and like us on Facebook!