Hills District Tennis Association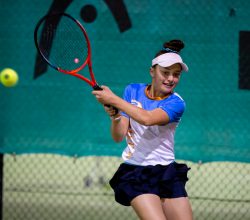 Saturday Morning Juniors - Next Registrations Open 1st September 2022
SMJ is split into boys and girls draws, played every Saturday morning during school term. The competition is UTR enabled
Format: 2 sets of doubles and 1 set of singles per player (tiebreaks at 5-5 all)
Time: 2 time slots – 8:00am (lower divisions) and 10:00am (higher divisions)
Duration: 2 rounds/2 terms – approx. 14 weeks plus semis & finals (no play during school holidays)
Venue: Castle Hill Tennis Centre, Dural Tennis Centre, Ted Horwood, Bernie Mullane (other courts in the Hills District as needed).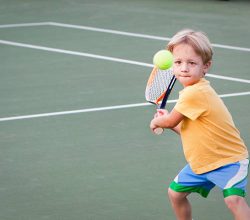 Friday Night Green Ball - Next Registrations Open 2nd September 2022
This is an excellent starter competition for juniors who are looking to progress to the SMJ. Players use green balls and have court supervisors to help them learn the fundamentals of competition play.
Format: 1 sets of doubles and 1 set of singles per player (tiebreaks at 5-5 all)
Time: 5:00pm – 6:45pm (approx.)
Duration: One School Term
Venue: Dural Tennis Centre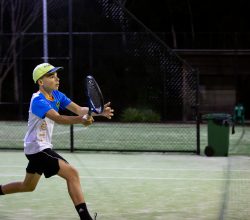 Sydney Junior Team Tennis - Registrations CLOSED
SJTT is a Tennis NSW initiative that HDTA participates on Sunday. Entry into the representative team is by acceptance only. UTR enabled. 
Format: 2 sets of singles and 1 set of doubles
Time: Sunday – Multiple timeslots from 8:00am – 11:00am starts 
Duration: Term 3 2022 is the next commencement date
Venue: Castle Hill Tennis Centre and other venues in the Hills Hornsby District