Hills District Tennis Association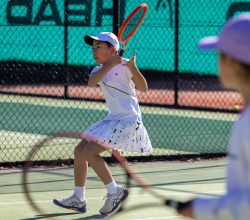 SMJ is split into boys and girls draws, and played every Saturday morning during school term . The competition is UTR enabled
Next Comp Starts: 14th Oct 2023. Registrations open now.
Format: 2 sets of doubles and 1 set of singles per player (tiebreaks at 5-5 all, short deuce played)
Time: 2 time slots – 8:00am (lower divisions) and 10:00am (higher divisions)
Duration: 2 rounds/2 terms – approx. 14 weeks plus semis & finals (no play school holidays)
Venue: Castle Hill Tennis Centre, Dural Tennis Centre, and other courts in the local Hills District as needed.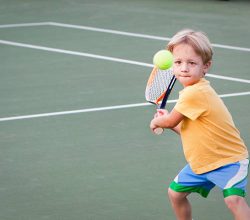 A great starter competition for juniors looking to progress to the SMJ. Players use green balls and court supervisors help them learn the fundamentals of competition play.
Next Comp Starts: Term 4 2023. Anyone lodging expression of interest will be contacted if spot is available
Format: 1 sets of doubles and 1 set of singles per player (tiebreaks at 5-5 all)
Time: 5:00pm – 6:45pm (approx.)
Duration: One School Term
Venue: Dural Tennis Centre