Hills District Tennis Association
The HDTA Code of Behaviour applies to ALL players and spectators who attend and/or participate in HDTA run activities/competitions, visitors to all HDTA venues, AND all staff, volunteers, Committee members, and coaches.
The Tennis Australia policies (Member Protection Policy & Safeguarding Children Code of Conduct) have been adopted and approved by the Hills District Tennis Association Inc. committee. If a member is aware of any conduct that contravenes these policies – please report immediately to our club operations manager by emailing admin@hdta.org.au.
Hills District Tennis Association Inc. commitment statement to safeguarding children:
Hills District Tennis Association Inc. has a zero tolerance approach to any form of child abuse and are committed to ensuring the sport of tennis is a safe and friendly environment for children and young people. We will ensure that child safety is embedded in our organisation's culture, reflected in our policies and procedures, and understood and practiced at all levels of our sport. We are committed to building an environment that is both child-safe and child-friendly.
Code of Behaviour Complaints:
Any person making a complaint about a person violating the Code of Behaviour MUST fill in the 'Incident Form' :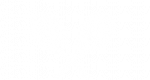 HDTA
CODE OF
BEHAVIOUR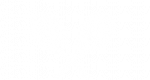 TENNIS AUSTRALIA
MEMBER PROTECTION POLICY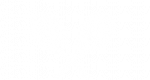 SAFEGUARDING CHILDREN CODE OF CONDUCT