Hills District Tennis Association
Hills District Tennis Association has been operating and servicing your local community since 1933.
Whether it's your first time playing, or you are looking for regular social or competitive tennis, HDTA has tennis activities & competitions to suit all ages, genders and abilities in a variety of formats!
our courts are open for casual or permanent hire 7 days a week.

join our organised social tennis, weekly adult or junior competitions, or be part of our representative Wednesday night junior squad or development squad.

HDTA as an affiliate of Tennis NSW/Tennis Australia host Tennis Australia sanctioned

tournaments

at various times throughout the year.
Playing tennis is great way to keep active and meet new people that share a similar interest. We encourage everyone to give it a go. If you don't have a partner, we will try and find one for you.
Check out our calendar at the bottom of the website home page – find out ahead of time when registrations and competitions are starting!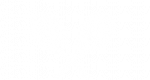 ADULT COMPETITIONS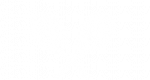 JUNIOR COMPETITIONS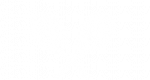 TOURNAMENTS
| Competition | Starting | Information |
| --- | --- | --- |
| Tues Night Doubles 7.30pm-9.30pm | 31-Jan-23 | Registration closed for January 2023 comp. Ph: Lal 0412 022 479 for details on next comp. Should start approx end of June. |
| Weds Night Doubles 7.30pm-9.30pm | 26-Oct-22 | Registration closed for October 2022 comp. SMS Anthony 0400 895 713 E: wnd@hdta.org.au for details on next comp. Should start approx end of April. |
| Thurs Morn Ladies Doubles 9.30am-12.30pm | 02-Feb-23 | Registration closed for February 2023 comp. SMS Michelle 0415 445 035 to be added to reserve list |
| Sat Morn Juniors 8:00am-10:00am/10:00am-12:00pm | 15-Oct-22 | Registration closed for Summer comp. SMS Trish 0414 397 852 for details on next comp. Winter comp should start approx end of April. |
| Fri Green Ball 5:00pm-6:45pm | 03-Feb-23 | Registration closed for Term 1 2023 comp. SMS Trish 0414 397 852 for details on the Term 2 2023 comp - should start approx end of April. |
| Sat Arvo Singles 12:15pm/2:15pm/4:15pm | 15-Oct-22 | Registration closed for October comp. Email admin@hdta.org.au for details on next comp. Should start approx end of April. |
| MyChoice Singles | 03-Jan-23 | Registration closed for January comp. SMS Dylan 0432 118 574 or E: mct@hdta.org.au for details about next comp. Should start approx June. |